Relational Therapy
Dr. Hinchman is most closely allied theoretically to the principles of relational/ cultural theory and psychotherapy. Here she explains the basics of this approach.

Relational Therapy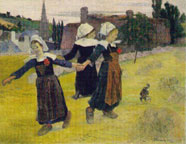 Relational theory challenges some of conventional psychology's notions of self, autonomy, independence, individuation and competition. Relational theory proposes that a central human necessity is the establishment of authentic and mutual connection in relationship. Disconnection in relationship is the source of psychological problems.
Much of the theory has arisen out of the seminal work of psychiatrist, Jean Baker Miller, M.D. She and the "Founding Scholars", Judy Jordan, Janet Surrey and the late Irene Stiver, have promoted this work at the Jean Baker Miller Training Institute at the Stone Center at Wellesley College.
As a Relational Therapist, Dr. Hinchman's objective is to work with clients to develop an understanding of themselves so that they are better able to experience psychological well being through growth fostering relationships. Often the therapeutic relationship itself becomes a model for clients to use for healing in other important relationships in their lives.
As a Relational/Cultural Therapist, her work always includes an understanding of the context in which we live our lives. Expectations of our selves and others are informed by the cultural in which we live.
In her work Dr. Jean Baker Miller describes the "Five Good Things" that are consequences of growth fostering relationships.
The Five Good Things by Jean Baker Miller, M.D. Growth fostering relationships empower all people involved in them. They are defined by:
A sense of zest or well being that comes from connecting with another person;

The ability and motivation to take action in the relationship as well as in other situations;

Increased knowledge of oneself and the other person;

An increased sense of worth;

A desire for more connections beyond the particular one.
When a relationship is not characterized by connection (mutual empathy and empowerment), individuals experience the reverse of the Five Good Things:
A decreased sense of vitality because of feeling less connected and more alone in a difficult experience;

Inability to take action in relationship (accompanied by the sense that action out of one's feelings will lead to destructive or bad consequences);

More confusion in relationship, lessened knowledge of ourselves and others;

Diminished sense of self worth;

Turning away from others and increased isolation.
Some of the key concepts of Relational/Cultural Theory are described below.
Connection: The experience of relationship that is characterized by mutual empathy and mutual empowerment. Individuals are emotionally accessible and vulnerable.
Disconnection: The experience of a ruptured relationship. This may occur when there has been hurt, disappointment, or violation.
Violation: The experience of disrespect
Authenticity: The capacity to fully represent oneself in relationship.
Relational Images: The internal images or ideas that have been formed through one's experience in past relationship and on which we make assumptions about current and future relationships. In our deep desire to make connection, we keep large parts of ourselves out of connection. Precisely in the face of so needing connection, we develop a repertoire of methods which we believe we must maintain that [paradoxically] keep us out of real engagement..." Cultural Relational Paradox: an extension of the relational paradox, applied to marginalized groups within the dominant culture): "As families from non-dominant groups long to be in connection but experience repeated violations and disconnections within the dominant culture, members can respond by consciously keeping parts of their experience 'away from' their interactions with the dominant group, or unconsciously distancing from their own cultural and ethnic experiences. It is critical to keep in mind that the source of this disconnection is in the repeated violations by the dominant group in a situation where the oppressed group is required to be in relationship with the dominant group."